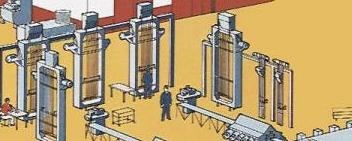 Granlund Tools AB in Eskilstuna, Sweden is one of the world's leading
manufacturers

of machinery and equipment for the production
of tubular heating elements.
Granlund offers a wide range of high-quality
machinery, such as
coiling machines,

filling
m

achines, roll reducing mills, bending
machines
and more. All machines can be

adapted to our client's
specific needs. With more than 60 years' of experience and
representation in over 30 countries around the world, Granlund
can offer the market

proven technical solutions and excellent
local support.
For details on some of our machines, please click on MACHINES
For the machinery catalogue, please click on
CATALOGUE